I have been the first in Korea to establish and operate an internal audit company based on digital forensics. It is HM Company. After leaving the prosecutor's office in August 2011, I established HM Company in September of that year.

At that time, letting outsourced professionals conduct internal audit/investigation was not welcomed at all. Many organizations were very negative on this idea. Most of the CEO's thought, "I know the most, and the best of my company." or "Employees make mistakes, but we can solve problems by warning and encouraging them wisely.".

The organization is like our body; organic systems. There are several attempts to corruption everyday, like cancer cells that generates hundreds everyday.
We just don't know that. Corruption attempts kills the company everyday like cancer cells. According to a report published by the American Association of Certified Investigators (ACFE), the company's annual losses from fraud is 5% of the total sales.

Companies try very hard to raise sales even by 1%. However, they are not concerned about internal audits that can protect about 5% of total sales.

If you need professionalism while working for your company, you are consulted. The finance department receives help from the accounting corporation, and the justice department receives help from the law firm. But where is a consulting firm to complement its expertise in the audit department? HM Company is the only company offers professional internal audit services.

We are internal audit specialists based on digital forensics that has analyzed more than 9,000 computers over the years. There is no company with such experience in Korea. Our company is one of the most people who come by many ways. "Now we've found a company that can provide the services we want." You will be responsible for the internal audit consulting service you want, HM Company.


Cho, Gun Ho
the CEO of HM Company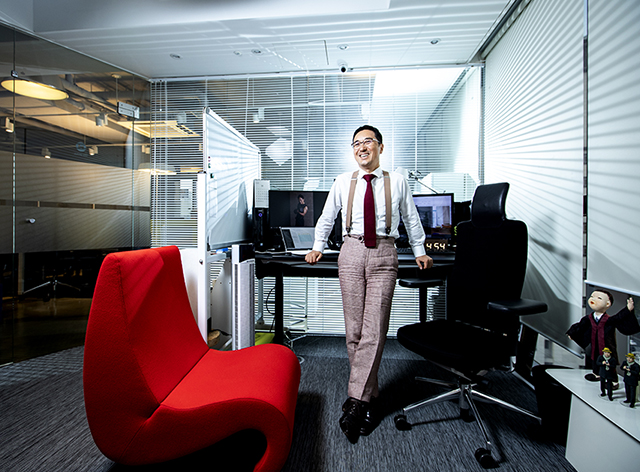 History and Major AchievementsHM Company is the first and the only digital forensic-based internal audit company in Korea.
Establishment
Korea's first digital forensic-based professional internal audit company (Oct. 6, 2011)
Professional services such as internal audit of financial companies
Providing services using digital forensics capability such as information security audit, diagnosis of personal information
The company has been recognized for its expertise and achievements and has expanded its business to various industries including public institutions and manufacturing and distribution.
Empowerment
Moved head office (Seocho Gwell Tower)
Cumulative performance of 44 internal audit cases
Cumulative performance of 2,750 PC analysis
Expansion of Work
Expansion of Post Merger Assessment (PMA) service
Started PITO service
Proven results from a variety of industries including banks, insurance companies, global offices, telecom, and service industries
Continuous Growth
Cumulative performance of 112 internal audit cases
Cumulative performance of 7,384 PC analysis
Know-How Development
Improving performance with a scenario-based approach
Leading technology development including analysis S/W own development
Honorable Momentum
MOU signing: Grant Thornton(대주회계법인), etc.
Conference: Digital Forensics in Business 2019
New Start: HM Company